Creating these lullabies was a joyful process that was filled with angelic inspiration.
These lullabies are dedicated to the beautiful souls of the children
who are coming to Earth to create a world of love and peace.
Beautiful sounds of harps in symphonic instruments.
I invite you to make this music a special part of your bedtime routine with your child.
While in the womb, simply hold the intention in your mind and heart for each song as it plays, or sing the lyrics
and customize them with your child's name and the names of your family members.
This is an instrumental CD, but I am adding clips with vocals to see how you can fit lyrics in and sing along.
Proven to help soothe baby to sleep before bedtime.
As your children grow, I encourage you to make up your own lyrics as part of their night time prayers.
Always remind them how very much they are loved by you and by God and the Angels.
All beautiful symphonic Sounds for children and adults alike.
Great for back round music and medition for anyone.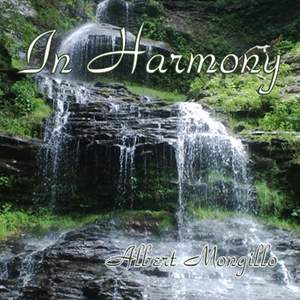 Re-discover the joy of your true nature through the sounds of one man with one guitar. "This work was co-created with Spirit as a multi-dimensional vibrational healing tool with channeled frequencies which can have profound effect on Light Body development and connection with the higher dimensions." the Whales & Dolphins
"Albert's connection with Spirit and True Earth has given him the ability to channel music containing frequency information that is of great assistance to humanity at this time. The arrangement, sequence, harmonics and overtones of these compilations were co-created to open pathways for consciousness and physical vibrations to raise, DNA to repair and activate, and for assistance with releasing inorganic vibrations from the physical and subtle bodies in the healing of trauma and clearing of disharmonious energies so that the elemental body vehicle may proceed through the Ascension process, allowing a physical merge of the Higher and Lower Selves in the return to Eternal Light." Sophia